Historic Rehabilitation in the Woodland Heights Neighborhood
Sequel Architecture is excited to have been selected by the City to redevelop this abandoned historic building as our future office! Follow the project here through August 2023 when we hope to move in.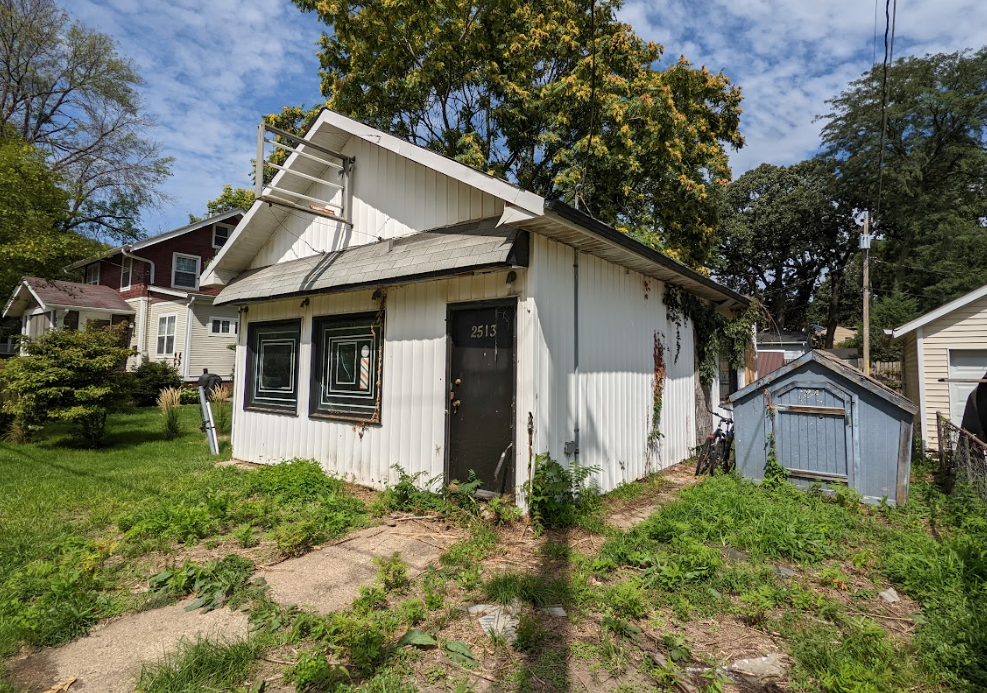 ---
Historic Rehabilitation
This small, unassuming building was originally constructed in 1913 as "Grefe Grocery". Hellen O. Wilkin purchased the business in the early 1920's and then sold it just a few years later to the then-manager, Neil Sanford Landess. Upon Neil's death, his son Paul L. Landess took over operation of the store. Paul, like his father, owned the store until he passed away in 1963.
The building was eventually sold to Harlan H. Thomas and his brother William H. Thomas who remodeled the building into a barbershop. As a fixture in the jazz and blues music scene on Center Street and a member of the Soul Brothers band, Harlan Thomas' involvement in the music community meant that the barbershop also served as a social hub centered around music.
Harlan Thomas was honored as a 1999 inductee into the Iowa Blues Hall of Fame. The barbershop remained in operation for 52 years until closing circa 2015.
What are the PLANS?
Sequel Architecture is a small architecture firm (currently two full-time and two part-time remote employees) with a focus on historic rehabilitation, sensitive urban infill, and other creative impactful work. We will be undertaking a sensitive remodel of this humble but contextually significant building for our permanent office location.
At 600 square feet, it's just big enough for four desks, a small conference table, a kitchenette, and an accessible restroom.
We'll be hosting an open house for the neighborhood when we open and would love to hear from you during the renovation as well.