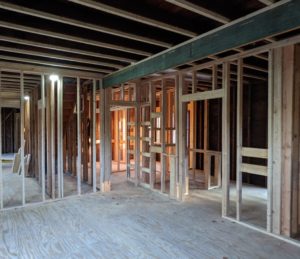 Sequel Architecture is a small firm launched in 2020.
We pay a lot of attention to the process of design as well as the results. We work collaboratively with our clients, consultants, and each other. We are all about making the right decisions at the right time in the process. We avoid BS.
OPEN POSITION: Design Associate II
We are growing and currently seeking someone to join our team in a Design Associate position.  We are open to "non-traditional" experience and paths, but the right candidate will generally be:
Practical

– Defining problems, identifying potential hurdles, and establishing effective design solutions

Communicative

– Asking questions, proactively seeking (and providing) input

Collaborative Leader

– Be comfortable both engaging as a leader and supporting as part of a team

Thorough

– Modeling and detailing complete solutions in collaboration with the Architect or Company Principal

Flexible

– A small office requires people to wear many "hats"

Curious

– Willing to explore alternatives and learn new skills
The Design Associate II manages daily workflow, design, and project documentation (under the supervision of the Architect or Company Principal) to effectively implement the Sequel Architecture process across a broad range of project types.
A technical or professional degree in design or a related field is preferred, as is some architectural office and/or field experience.  Architecture License is not required, though we will support candidates who are pursuing their license.
If you would like to be considered for this opening, please fill out our EMPLOYMENT INTEREST FORM (https://forms.gle/TiTMVMChsuZfhmpQ8).