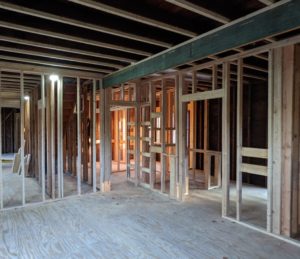 Sequel Architecture is a small firm launched in 2020.
We pay a lot of attention to the process of design as well as the results. We work collaboratively with our clients, consultants, and each other. We are all about making the right decisions at the right time in the process. We avoid BS.
OPEN POSITION: Design Intern
Currently seeking someone to join our team in a Design Intern position for Summer 2023.  This is a temporary/intern position intended for a current architecture or technical student within two years of graduation.  The right candidate will generally be:
Practical – Defining problems, identifying potential hurdles, and establishing effective design solutions
Communicative – Asking questions, proactively seeking (and providing) input
Goal Oriented – Seeking specific opportunities to support an interest in rehabilitation and historic preservation.
Technically Savvy – Familiarity with BIM concepts, 3d modeling, and Revit is a plus
Flexible – A small office requires people to wear many "hats"
Curious – Willing to explore alternatives and learn new skills
Hourly pay is $19/hr.
To apply, send a letter of interest and resume to careers@sequelarchitecture.com
Please address the following:
(1) Sequel Architecture's core expertise is in adaptive reuse and historic rehabilitation of older buildings. Tell us a little about your interest in these areas.
(2) Tell us a brief story about something you have designed, drawn, and/or built.
(3) Which of the following do you see as the most important element of a successful architectural design project and why? There's no "right" answer here… we're mostly interested in your thought process!
– Regular Communication
– Design Excellence
– Solving the Client's Problem
– Pushing Boundaries
– Meeting the Client's Budget
(4) What would you like to learn or accomplish during an internship at Sequel Architecture?