SKETCH MY HOUSE
A Fundraiser for Anawim Housing
Sample sketch – House sketches will be sent as a .jpg image to the email address provided.
You can use your house sketch however you want!!! Print it and post it on your refrigerator, frame it and hang it on your wall, share on Facebook or Instagram, make it into a Christmas ornament… or secretly get a sketch of your friend's house and give it to them as a gift!
How Does it Work?
Help us support Anawim's supportive housing work by "purchasing" a sketch of your house!
1. Fill out the form below to submit your request
2. Upload (or email) a photo of your house
3. Send a donation of $30 or more if you want through Sequel Architecture's secure payment form. A link is provided after you submit the sketch request below. [Technical difficulties? Email us at info@sequelarchitecture.com]
100% of the money raised through this project will benefit Anawim.
About Anawim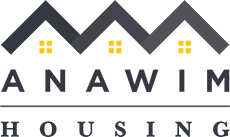 Anawim Housing is the largest provider of Permanent Supportive Housing in the state of Iowa. In addition to almost 300 units of permanent supportive housing and other programs, Anawim develops new housing opportunities and manages almost 700 affordable and market rate units. Anawim programs serve individuals who have experienced homelessness and live with a mental illness, substance use disorder, physical disability, diagnosis of HIV/AIDS, or are fleeing domestic violence.